Onderlangs 10, 6812 CG Arnhem, The netherlands. (Link to google maps..)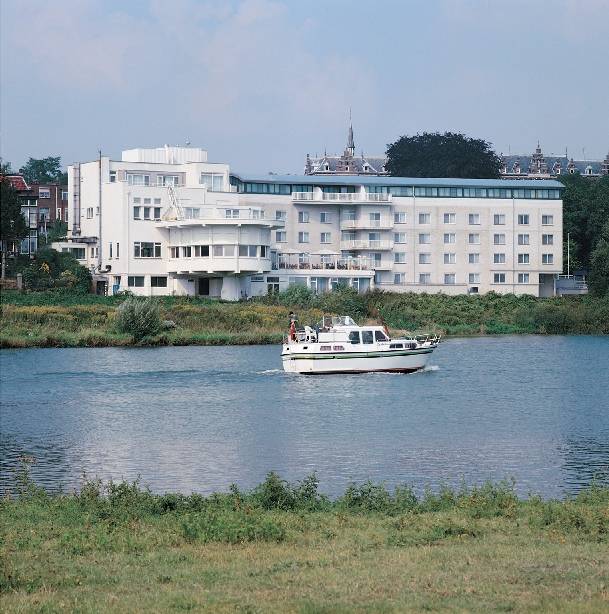 On the banks of the river Rhine and in the intriguing town of Arnhem, sits this appealing 1930s hotel.
Watch the river life sail past from the comfort of your 4-star hotel, before exploring the history and charm of Arnhem itself. Arnhem is the main city in the province of Gelderland, and its centre is walking distance away. It offers an array of bars and restaurants, plus many interesting and photographic sights. Visit the John Frost Bridge, the site of inspiration for the book and film 'A Bridge Too Far', a story depicting the 1944 Battle of Arnhem. Experience superior views of Arnhem, high up in Eusebius Church, from the new tower rebuilt following WWII damage. The city is well worth investigating, but opportunities to travel further afield are made easier by Arnhem train station, and its links to other major cities.