IM Willy Hendriks (2420), the Netherlands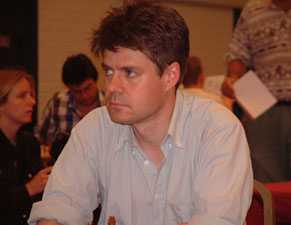 Born February 21, 1966; age 41. He is a well-known person in the Dutch chess world, and certainly in Arnhem and surroundings. In March he became third in the strong rapid tournament of the Arnhem Chess Club. Last year he made an IGM-norm in the Open Dutch Championship in Dieren and for him and his local supporters it would be great if he could repeat such a result in the Euwe Stimulus Tournament. He is a good trainer as well and he does a lot for the promotion of chess.
link to the FIDE website.