IGM Oscar Panno (2457), Argentina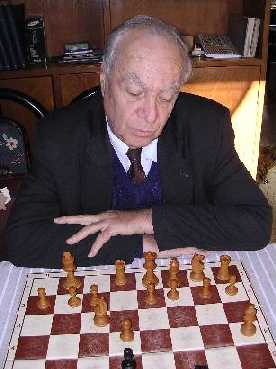 Born March 17, 1935; age 72. He became Junior World Champion at Copenhagen 1953. Among the participants were Larsen, Olafsson, Ivkov, Darga and Penrose. He earned the title of IGM in 1955, having a rating of 2580. He qualified several times for interzonal tournaments and once for the Candidates' Tournament (Amsterdam 1956). He was three times national champion of Argentina. His name is connected with a variation in the Kings Indian (1. d4 Pf6 2. c4 g6 3. g3 Lg7 4. Lg2 d6 5. Pf3 0-0 6. Pc3 Pc6 7. 0-0 a6 8. h3 Tb8).

link to the FIDE website.