IM Helgi Dam Ziska (2408), Faroe Islands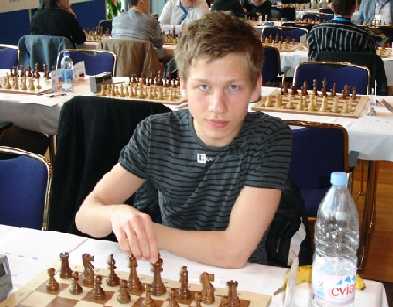 Born July 26, 1990; 17 years old. His first great succes was his shared second place in the Politiken Cup 2005, together with Viktor Kortchnoi. This gave him his first IM-norm. In March 2006 he created a small sensation by beating Jan Timman in Reykjavik. Last year he made his third IM-norm and the title was given to him in January 2007. Also remarkable is the fact that he is a splendid violin player.

link to the FIDE website.