Written by Léon van Tol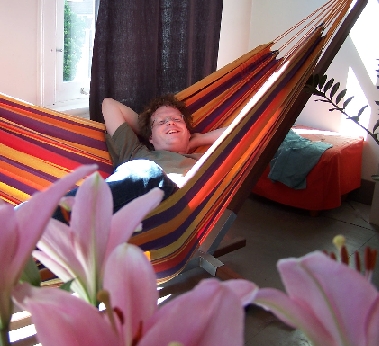 Hello,
Fun is the main thing!
More than 20 years ago I learned to play chess. I started playing at the club 't Pionneke in the Dutch town of Roermond. During my study in Tilburg I went over to De Wolstad. Then I switched to studying in Utrecht, kept on playing for De Wolstad, and then I quit playing chess.
Five years later I got in touch with the game again; in Zeist, the town where I lived at that time. The club of the same name has a nice atmosphere, and I felt I started to enjoy chess again.
A few years later I moved to Arnhem and since 2005 I am a member of the local club ASV. Just like Zeist, ASV is a warm club where I feel at home. It's also an active club which is still growing.Last year, I drew only once in 11 games for the club – national competition and cup matches. This typifies the way I play: all or nothing.
Whatever happens in this tournament, there won't be nine draws to my name!